Early Testing and Detection May Reduce Poor Outcomes After HIV Diagnosis in Women, Nonwhites, Southerners | STD Pictures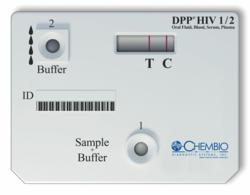 Medford, NY (Vocus/PRWEB) January 26, 2011
A new study from University of Colorado researchers has found that women, nonwhites and residents of the southern US tend to have poorer outcomes after being diagnosed with HIV. Writing in the February 15 issue of The Journal of Infectious Diseases, a team led by Amie L. Meditz, MD, reports that members of those groups who were newly infected with HIV and followed for an average of four years experienced more serious HIV-related illnesses than others.
Focusing on more than 2,000 patients, the researchers found that the frequency of HIV-related illness in women was more than double that of men, with nonwhite women having the most negative outcomes. After eight years of infection, HIV-related events affected 64% of nonwhite women, compared to 21% of those in other combined race and sex groups. Meanwhile, eight years into their diagnosis, 78% of nonwhites and 37% of whites in the South had experienced one or more HIV/AIDS-related event, compared to 17% of nonwhites and 24% of whites in other areas. The researchers hypothesized that the disparities could be linked to the influence of socioeconomic factors, including access to health care, health behaviors, lifestyle and environmental exposures.
These stark numbers reinforce the need for earlier testing and earlier detection of this deadly disease, which could counteract the effects of the socioeconomic factors identified by the authors, says Lawrence Siebert, Chief Executive Officer of Chembio Diagnostics Inc., a Medford, NY-based company that develops, manufactures, markets and licenses point-of-care diagnostic tests. The sooner one learns of ones HIV status, the better the chances are of responding effectively. It is essential to make tests more easily available and easier to administer, along the lines of home pregnancy tests, in order to improve HIV-related morbidity and mortality in these populations.
In pursuit of this goal, Chembio has created a patented, next-generation testing approach known as Dual Path Platform (DPP